Windows 10 IPv6
Allow ICMPv6 Ping Reply
Windows unfortunately blocks certain ICMPv6 packets by default. This becomes a nuisance when troubleshooting and testing IPv6 networking from a Windows system.
Step-by-step Instructions
Permit ICMPv6 in Windows 10
---
Open Start / Run then type: wf.msc
Press Enter or click OK to open a Microsoft Management Console with the Windows Defender Firewall with Advanced Security snap-in
---
From the Firewall settings select Inbound Rules and click New Rule… On the Rule Type page, select Custom and click Next >
---
Select All programs and click Next >
---
Change Protocol type to ICMPv6 then click Next >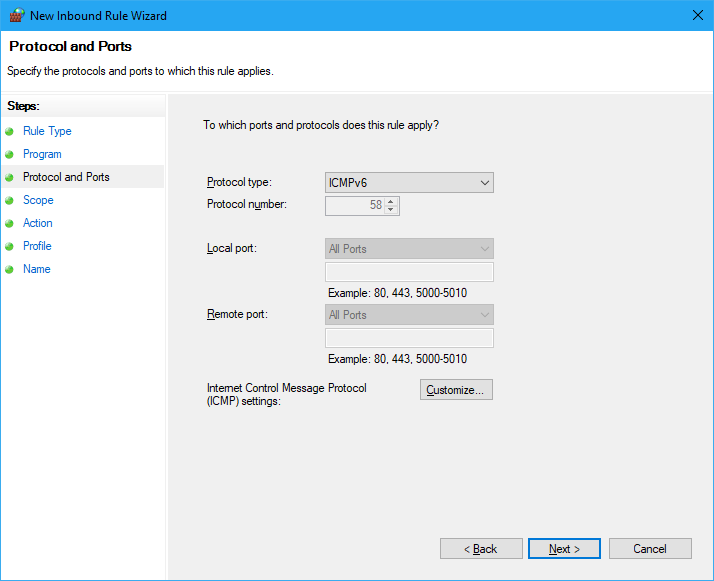 ---
Leave the Scope unchanged and click Next > (Default scope is Any IP address)
---
Ensure Allow the connection is selected then click Next >
---
Select your required profiles and click Next >
---
Enter a name, we went with Permit All ICMPv6 and click Finish
---
Further Resources
Still in need of help? For speedy assistance our friendly staff are always ready to help via our helpdesk, on Twitter, through our website, or directly via email to support.
---